Building together
At De Dassenburcht we provide good and innovative education for your child. In our child center we build a solid foundation for children between the age of 0 and 13 together with the preschool, child(day)care and the Homefront. With real attention we prepare each child for the future.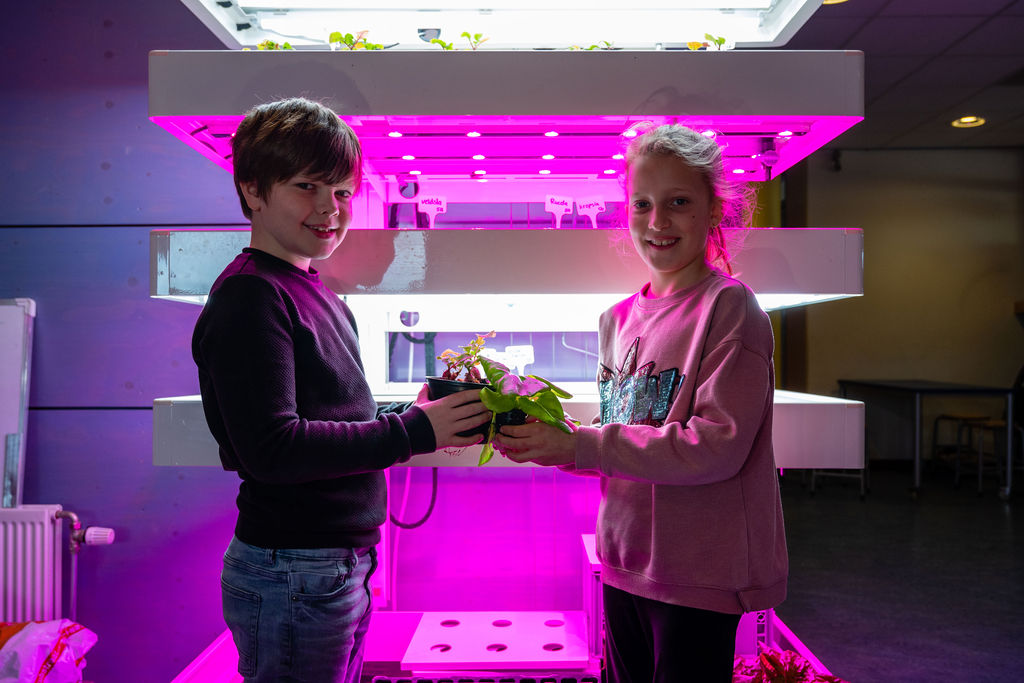 Brainport school
Your child grows up in a top and unique technology region. Therefore, we find it important to be one of the first 10 Brainport schools. Being a Brainport school would also be a huge opportunity. Through intensive collaboration between Hightechcompanies and educational institutions, our students will receive real innovative education in an early stage. The contextual education in Nuenen itself is also involved in the collaboration. This is done through several pillars:
3-O Learning Make me curious, then I will learn. Children are naturally curious, enterprising and love to explore new things. Ontdekken, Ontwerpen en Ontwikkelen (Explore, Create and Develop). The education is tailored to each individual child, their skills, needs and at their own pace. They can choose which material they want to learn and how they would like to do so. This way they control their own learning. We create a contextual educational environment. For example, with our brand-new technology-classroom "the Makerspace".
The link with the Brainport region provides possibilities to learn different skills, 21st century skills, outside of the regular educational material.
Internationalization We pay a lot of attention to intercultural awareness and international cooperation and communication. We start teaching English in groep 1.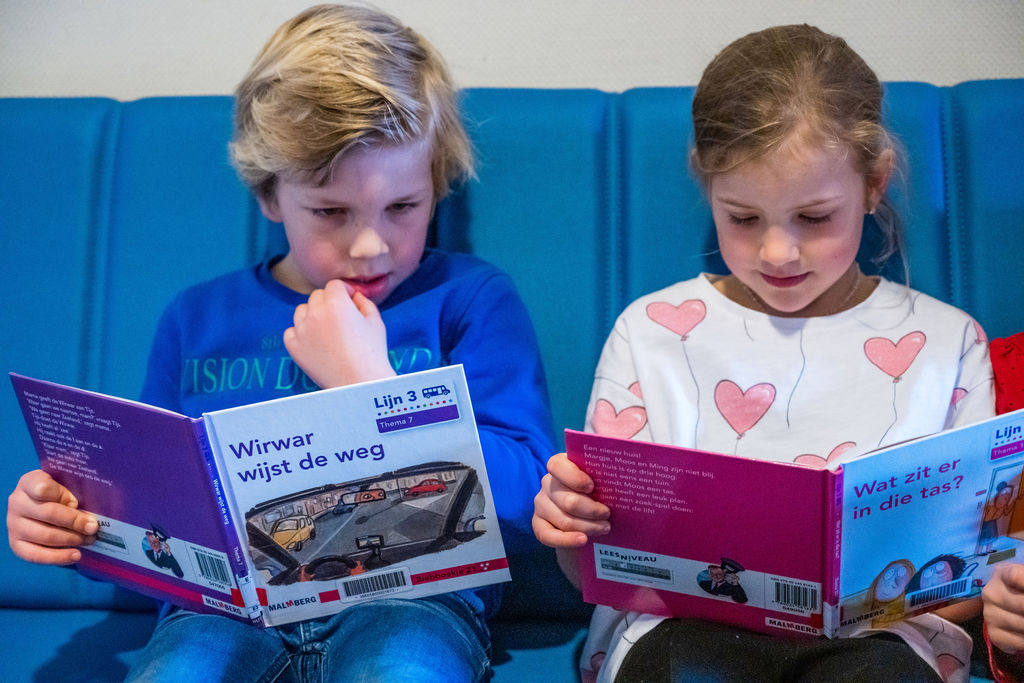 Building a good foundation
The primary school subjects are the core of our education. Good instructions are the base of good education. The teachers provide instructions tailored to the needs of each individual child.
At De Dassenburcht we use the direct instruction model. The teachers state the goal of the lesson and afterwards, they evaluate, together with the students, id the goal has been reached.
The classes/lessons are interactive, and the processing of the subject matter is takes on three levels. In this way, the students are always questioned in the zone of proximal development.
Ipads are used  for this, so we can match the teaching material even better to the level of each individual child.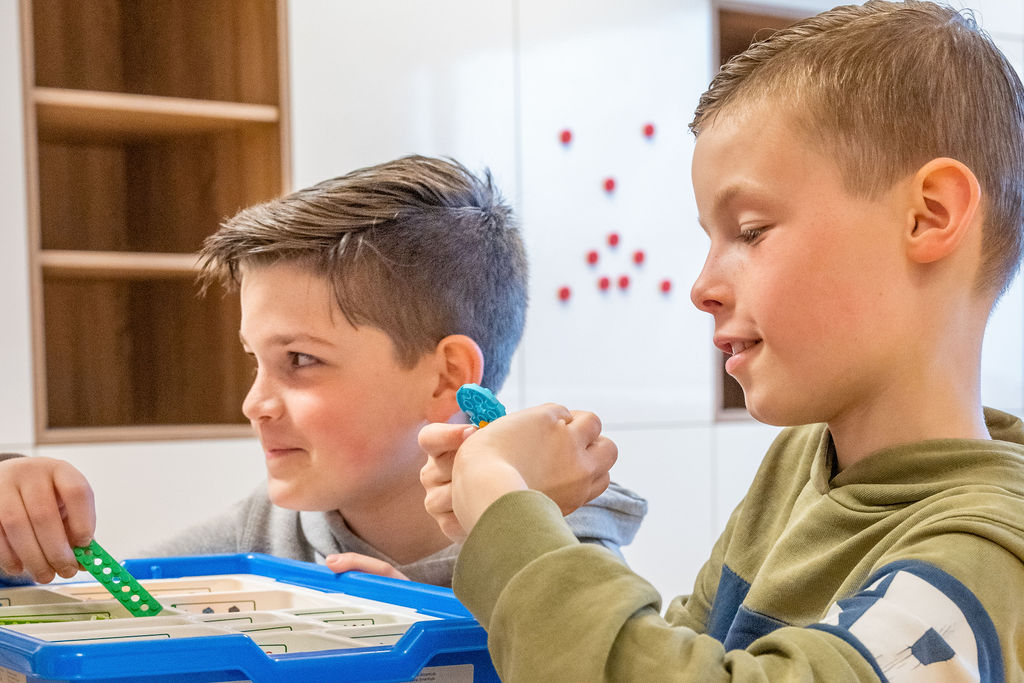 Learning in a nice/comfortable atmosphere 
Children feel comfortable and safe at our school. Together is the keyword. Every child is unique. We are proud of each other and together we stand strong.
Children function together in a group and the teacher controls this. By planning together, there is room for exploring, research and development. Both in individual as well as cooperative working methods.
The children come to school every day feeling good and go home with the same feeling.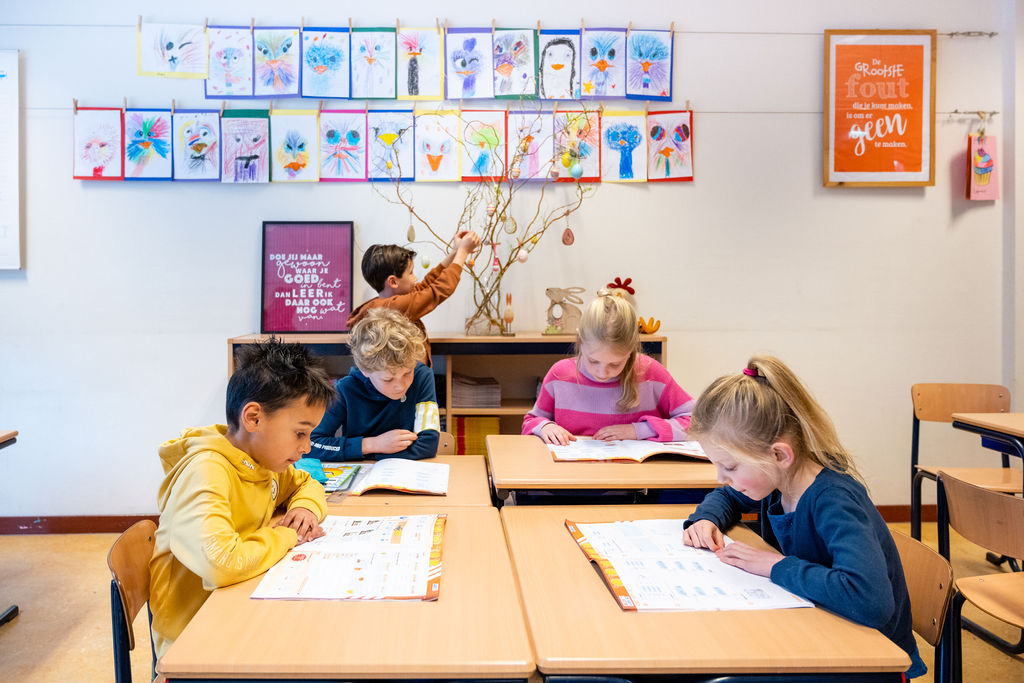 Build with us! 
With our Brainteam we continue to build good and innovative education within our network of Brainportschools through co-creation, cooperation and the sharing of skill and knowledge.
Professionalization is inextricably linked to this. Our teachers are also experienced in various areas and they share their information within the team. This way we lead in the innovation of education in our high-tech knowledge region.
We view parents and caretakers as educational partners. We are in constant contact with each other. There are walk-in moments, introductory and information evenings and the portfolio-, report and progress meetings.
We are happy to involve you in our education, each with your own expertise and talents. Start building tomorrow's education with us at Brainportschool de Dassenburcht.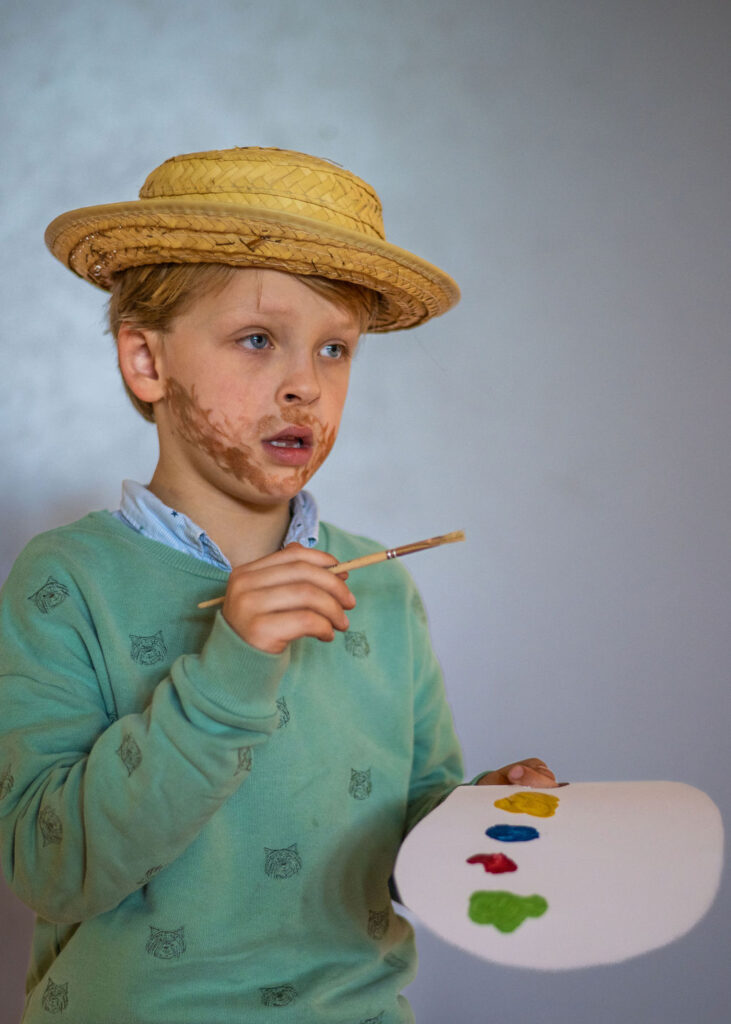 Mapping children 
We monitor and follow your child in all areas. Head, hand and heart, a complete focus on the child consists of the personal learning approach, de social-emotional development, and the creative ability.
We see what the children need daily. If you listen carefully and look at each child, you see and hear so much more, which helps with guiding the children.
It is our mission to contribute to the optimal development of each child. With the correct guidance you prevent boredom, and you will be able to take the child outside of their comfort zone. You also stay away from the panic zone, where stress is lurking. In the child's own learning zone, you provide/create the right challenge for the child and with that the optimal development of the child.